Matt's Page
<![if !vml]>

<![endif]>
<![if !vml]>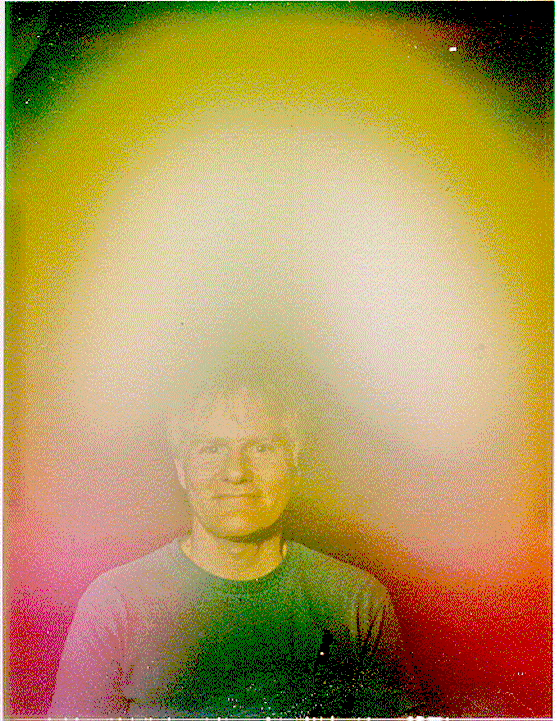 <![endif]>
[Site 1] [Site 2] [Egypt Pics]
An alternative path for growth
            Spiritual and personal development evolve in three ways: 1) through suffering, 2) through service, and 3) by use of alchemy. Most of us are quite familiar with the first two paths.  All three methods are effective; however, suffering which is the default, is considered the least desirable route.  Traditional approaches have emphasized service; the myriad religions and philosophies teach this approach. The third, alchemy, is less well known, but is the most painless and the most expedient. Although most of us believe it is necessary to manifest and/or experience patterns of suffering in our lives in order to grow, it is quite possible and much more desirable to bypass the pain and delays of this reality and "cut straight to the chase."  This is done by altering the patterns within us before they create suffering in our lives. This is the path of alchemy -- transmuting lead thoughts into gold thoughts.
Upcoming Workshops:
Living with Conscious Intent
Alchemical Techniques for Spiritual Growth
A series of workshops at the Oasis on Thursday evenings from beginning January 16, 2003
Presented by Dr. Matt Scudiere
Our human existence includes experiences both in an external reality and an internal reality; for much of life, we focus on the external reality with all its myriad joys and woes to the detriment of our internal growth.  While our external reality is shared and validated by others, our internal reality is completely of our own making and serves as a blueprint for how we perceive and relate to others and to our SELF. To better function in our shared reality and to evolve ourselves spiritually, we seek to further understand both our individual internal world and the laws of the Universe, and then to inevitably experience their synchronistic energies.  By extending beyond our five physical senses and developing our higher sense perceptions, we can enhance our journey here and experience some of the peace and joy we all seek.
Developing our higher sense perceptions is the overall goal of a series of workshop topics developed by Dr. Scudiere; the emphasis is on clearing out old thought patterns (our emotional blueprint) that interfere with the process of enjoying our journey.  Operating solely within the physical senses creates an experience of separation in the world around us and, therefore, of an unsafe Universe.  Learning to operate with the higher sense perceptions helps us see Unity in the world around us.  The workshops are intended to provide the participants with methods and tools to develop and better understand and use their Higher Sense Perceptions. 
The workshops are based primarily upon Norm Shealy, MD, and Caroline Myss's Science of Medical Intuition as well as the works of Edgar Cayse, Alice Bailey, Barbara Ann Brennan, Max Freedom Long, etc. 
Workshop series includes the following topics:
§ nature of reality- our mind and the cosmos
§ how we create our internal reality
§ skills of emotional intelligence
<![if !supportLists]>§ <![endif]>healing our internal/emotional system of negative thoughts
<![if !supportLists]>§ <![endif]>guided imagery, time line approach
<![if !supportLists]>§ <![endif]>techniques of balancing the human energy system
<![if !supportLists]>§ <![endif]>tapping release points, chakra balancing,  Norm Shealy's 6 "rings"
dowsing techniques
remote viewing
and any other "far out" topics of interest
Further information can be obtained from Matt Scudiere at 865-481-8351 or email ScudiereMB1@comcast.net. 
Suggested donations at the door $10.  Workshops start promptly at 7 so please be considerate to others by showing up on time.  Workshops will be recorded and all materials are available below.
2003 Class dates:
Thursdays from at the Oasis Institute    
[You need to install the "Lite" player to play the Olympus recordings below]
Click here to download the "Lite" player for the sound files below (adjust Step 3 for Mac's)
Note: To download most recordings it will take >45 min with a 56K modem.
| | | | |
| --- | --- | --- | --- |
| Date | Slides | Recording | Topic |
| Jan 30 | | | Introduction and Background |
| Feb 6 | | | Cancelled due to weather |
| Feb 13 | | | Old paradigms, New paradigms, Intro to how the mind & Universe works |
| Feb 20 | | Not avail | Introduction to Time Line approach to clearing fear & anger |
| Feb 27 | No new | | Time Line Review and Practice |
| Mar 6 | | | Waking up is hard to do! Holons, Consciousness, & Time Line practice |
| Mar 13 | No new | | Conclusion of Class IV -- types of prayer, more Time Line practice. |
| Mar 20 | | | Introduction to the Resentment clearing process, and more Time Line practice. |
| Mar 27 | | | Intro to Types of Prayer with more practice on Resentment clearing |
| Apr 3 | | | Dream Weaving and more practice on techniques |
| Apr 10 | | | Re-Claiming your power, Clearing Allergies |
| Apr 17 | No New | Not avail | Review |
| Apr 24 | No New | | Introduction to dowsing |
| May 1 | | | Review dowsing & intro to sensing energy |
| May 8 | | | Introduction to Human Energy fields, Chakras |
| May 22 | | | More on the Chakras |
| May 29 | No New | | Archetypes and their association with the Chakras |
| Jun 5 | No New | | Archetypes continued |
| Jun 12 | No New | | Archetypes continued |
| Jul 10 | | | Merkaba meditation part I, Another perspective on the mind |
| Jul 17 | No New | | Merkaba meditation part II, "  "  [cont] |
| Jul 24 | No New | | Merkaba meditation part III, "  " [cont] |
| Jul 31 | | | LAST CLASS Clearing entities, possession, & thought forms |
Class itinerary last Updated Saturday, December 06, 2003
Class Notes and other topics of interest:
"I Am My Own Best Casual Acquaintance"    (humor)        
Clearing Allergies and Other Irritations                                   
Clearing Entities by the Numbers                                             
Scientific explanation of color healing                                    
The UFO Conspiricy according to Milton William Cooper 
Eight Principles of the Universe                                                           
A shourt conversation with Mother Mera                               
Some Notes From 'Bringers Of The Dawn'                            
The MERKABA MEDITATION: By Drunvalo Melchizedek  
Spherical Breathing and Merkaba                                            
Time Line by Tad James & Wyatt Woodsmall                       
            Rules for The Human Experience                                            
            SETH & The Nature of Personal Reality                                 
Class Location:     
Oasis Institute
4928 Homberg Drive,
Knoxville, TN 37919
(865) 588-7707
<img src="/cgi-bin/Count.cgi?df=sample.dat" align=absmiddle>